Kickstart your Zero Waste lifestyle
Ultimate resource for zero waste alternatives
We all know the ultimate list with zero waste alternatives from Lauren Singer. She made a great list of eco-friendly alternatives on her blog over at
ThrashIsForTossers
. This blog inspirered us in creating an even more extended list with ideas and inspiration for a more plastic-free lifestyle.
Top 5 Popular Zero Waste Products
Kickstart your Zero Waste lifestyle
---
Best zero waste product ideas
We've made a list of all kinds of products we use every day in our daily life. Such as products we use in the bathroom or in the kitchen. We searched the web to find eco-friendly alternatives that are way better to use for the environment. These products are for instance biodegradable, have a plastic-free packaging or are made of recycling-friendly and natural materials such as wood, glass or metal.
Let us inspire you to start your zero waste lifestyle. It is pretty easy to live more waste and plastic-free, it is just that you need to know where to begin. The list below will give you some ideas and sollutions for eco-friendly alternatives for daily used products. These products are also great gift ideas for family and friends.
Click on one of the departments below to find zero waste products.
Say no to plastic and say yes to zero waste.
Zero Waste Basic Essentials
If you want to kickstart your zero waste lifestyle then we recommend these products below. A reusable water bottle, reusable grocery bag and a dual recycling bin will really have a great impact in reducing waste in your life and household.
---
Personal Care & Cosmetics
Face & Body Care
Hair Care
Makeup
Shaving & Grooming
Safety razor – Why would you use a disposable plastic flimsy safety razor. A better zero waste alternative is a metal safety razor, which feels great in the hand. We've selected a reusable safety razor which is packaged in a cardboard box, the razor itself sits in a leatherette & suede case with mirror. So perfect for traveling as well.
Shaving cream – This shaving cream is packaged in a paper box and the cream comes in a glass jar with metal lid. The all natural shaving cream is alcohol free, sulfate free and paraben free. Tip: Do you have a shaving soap bowl for cleaning your shaving brush?
Shaving brush – This shaving brush is crafted from real wood and contains real badger hair bristles. This brush will give you a luxurious barber-like experience. Don't forget to get a stand for your shaving brush and safety razor, here you can find a metal razor and brush stand.
Oral Care
---
Cleaning & Household
Kitchen
Sanitary
Laundry
---
Eat & Drink

Utensils & Cutlery
Plates & Cups
---
Tips for finding more Zero Waste Products
Type in the product you are searching for in the search bar
Add one of the following words: 'natural, organic, eco, eco-friendly, plastic-free, zero waste, biodegradable, compostable'.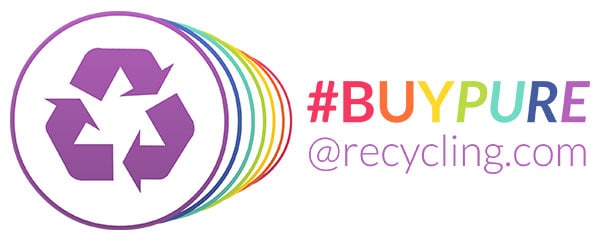 Every year more than 8 million tons of plastic trash flows into the world's oceans. Most of this plastic trash comes from discarded single-use disposable plastic products, such as:
Plastic water / soda bottles
Plastic straws
Plastic grocery bags
Plastic coffee cups
Plastic lunch bags
Plastic cigarette lighters
Plastic toothbrushes
Plastic safety razors
Plastic food containers
Plastic cutlery
Do you want to help the environment and reduce plastic waste pollution in our oceans? Then start using eco-friendly and biodegradable alternatives.
Zero Waste water bottles
Drink your favorite beverage out of your Zero Waste water bottle you can reuse again and again. This is a way better alternative than buying plastic water bottles in the grocery store.
By: Klean Kanteen
Klean Kanteen Classic Stainless Steel Bottle With Sport Cap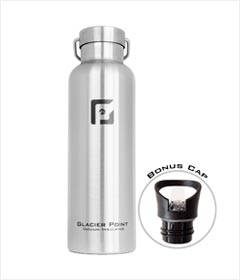 By: GlacierPoint Bottle
Glacier Point Vacuum Insulated Stainless Steel Water Bottle (25oz / 750ml)
---
Zero Waste books
Learn how to live a Zero Waste lifestyle from the most successful Zero Waste authors.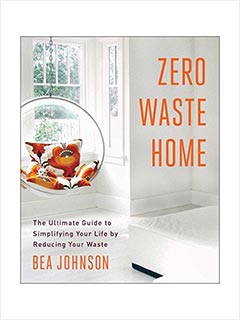 Author: Bea Johnson
Zero Waste Home: The Ultimate Guide to Simplifying Your Life by Reducing Your Waste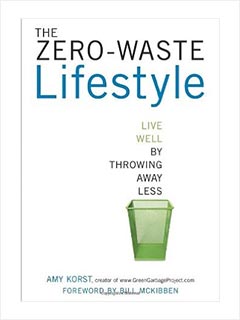 Author: Amy Korst
The Zero-Waste Lifestyle: Live Well by Throwing Away Less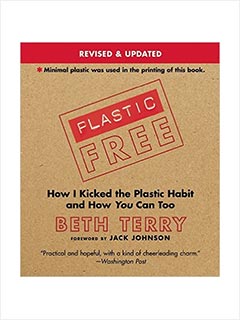 Author: Beth Terry
Plastic-Free: How I Kicked the Plastic Habit and How You Can Too
---
Jars and canisters
The iconic item for a Zero Waste lifestyle has to be a glass mason jar. If you go shopping at a Zero Waste grocery store you can use these jars to fill them with cereal, sugar or cookies.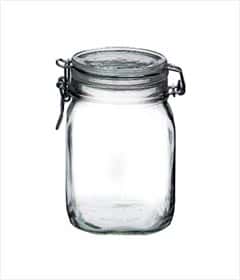 By: Bormioli Rocco
Bormioli Rocco Fido Clear Jar, 33-3/4-Ounce
---
Cups
Never use a disposable cup ever again. Bring your own cup with you. It looks stylish and it is reusable.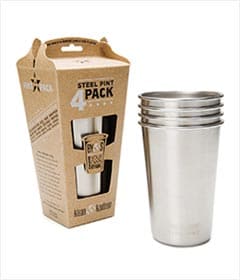 By: Klean Kanteen
Kleen Kanteen 16 oz Stainless Steel Pint 4 Pack
---
Coffee and tea
Make and drink your favorite coffee or tea with these eco friendly products.
---
Outdoor
Having lunch in the sun at the beach is much fun. You can reduce waste and start reusing outdoor as well with these Zero Waste products.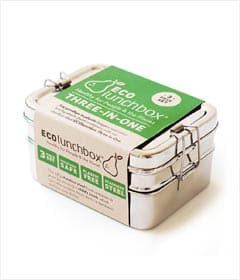 By: ECOlunchbox
ECOlunchbox Three-in-One Stainless Steel Food Container Set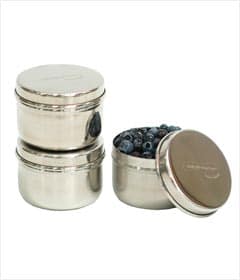 By: Kids Konserve
Kids Konserve Stainless Steel Mini Food Containers, Set of 3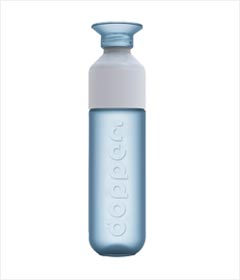 By: Preserve
Dopper Water Bottle, Cool Blue
---

Best Recycling Bins
---
Step Up:
Recycle

, Reuse &

Reduce

The three arrows of the recycling symbol represent the three main stages of the recycling process: recycling, reusing and reducing. Together the arrows form a closed loop. Step up and implement eco-friendly replacements in your daily life.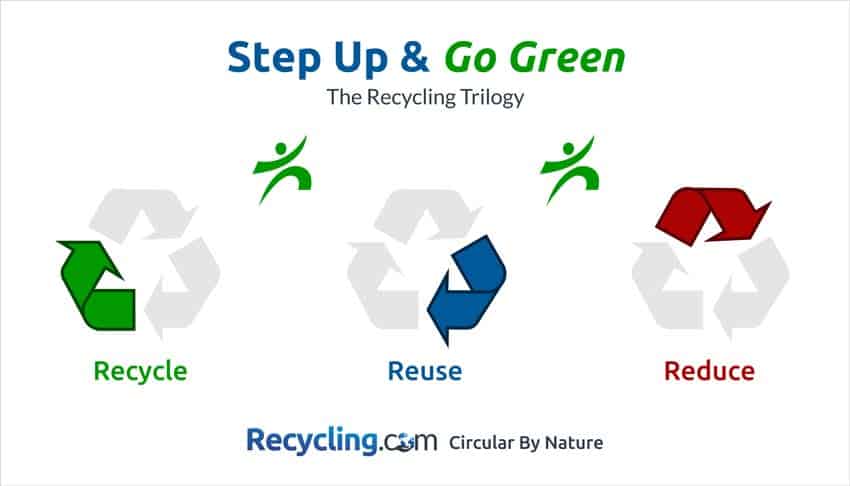 Join the movement! Step Up the waste hierarchy together to a goal of Zero Waste.