Green Your Office
Reduce Waste at Work With Eco-Friendly Office Supplies
Zero Waste Office Tips & Practices
Reduce Waste: Garbage In = Garbage Out
These tips below helps you to green your office. Find more individual zero waste supplies in our zero waste store.
Disclosure: This article contains affiliate links. If you click on a product and make a purchase, we may earn a commission – learn more.
---
Sort and Reduce Waste
Know what you throw away today in the office and think about how you and your colleagues can reduce, reuse and recycle tomorrow. One of the easiest ways to start is to set up a recycling station at the office for optimal separation of all the (recyclable) waste streams. Find out which waste streams can be separated, reduced or eliminated. For instance paper, plastics, cans, glass, food waste, batteries or cartridges. Also we recommend to use recycling labels for more efficient waste separation.
---
Reduce Paper Waste
With a paper shredder you have a machine dedicated to shredding confidential documents in your workplace. The office shredder helps to separate paper from the regular garbage. You can use a lockable shred bin to securely the discard shredded material and other non-shredded confidential documents.
---
Reduce E-waste
Instead of using separate printers, copiers, document scanners or even fax machines around your workplace, you can also combine all these machines into one multifunction printer. These multifunctional machines can print, copy and scan for all your employees. The more advanced machines are also equipped with multiple drawers and can even come with a drawer for printing on larger A3 paper. You can of course choose for eco-friendly print paper (check on Amazon) that is made of recycled paper. We do recommend to print less to prevent additional paper waste in the office. Also, print more efficiently by printing on both sides of each document. The integrated document scanner can assist your employees in reducing the amount of paper in your office and go more paperless.
---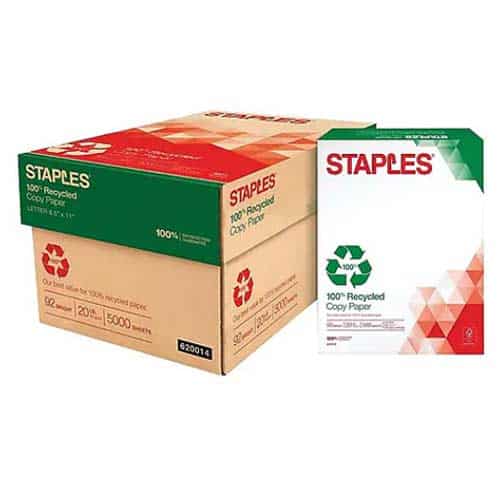 Reduce Paper Waste
When you print or copy documents regularly at the office, it is a great option to print on recycled copy paper that is made of 100% recycled paper. With this white recycled multipurpose paper, you reduce your office's impact on the environment because it saves material from ending up on landfills and it saves the impact on forests. Buy your eco-conscious copy paper in bulk for the best price and the least impact on the environment.
---
Reuse Cardboard Waste
Do you have a shipping department at your office? Then you need void packaging material to safely ship your products. Instead of using wasteful plastic packaging material, like foam peanuts, you can reuse cardboard waste by shredding the material with a small sized cardboard shredder or perforator. The shredded cardboard can be used as a void material. Also we recommend to use biodegradable packaging tape.
---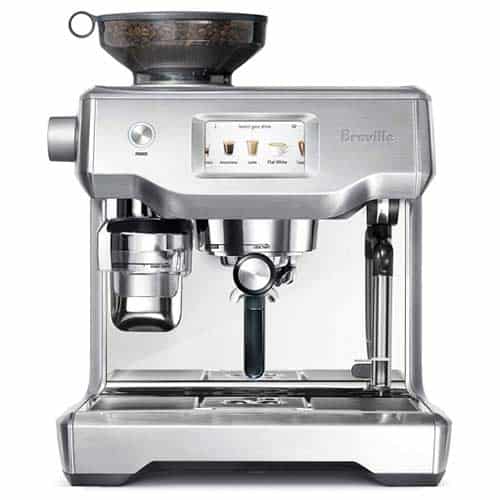 Reduce Packaging Waste
Make a more sustainable cup of coffee at work. Grind coffee beans with an automatic espresso machine to make fresh coffee at the office. It is more eco-friendly to use coffee beans instead of coffee machines that require pads or capsules that are made of aluminum or plastic. We also recommend using fair trade coffee beans, such as Tiny Footprint Coffee. With a coffee brewer or drip coffeemaker, you make pour-over coffee at the office, also known as a drip coffee. These commercial coffee makers are equipped with multiple stations so there is always enough and warm freshly made coffee ready to serve. We recommend buying coffee-related products in bulk, such as sugar, wooden coffee stir sticks, and powder creamer. Also don't opt for single-serving packaged sugars and creams, but rather provide larger containers or dispensers for everyone to help themselves out of.
---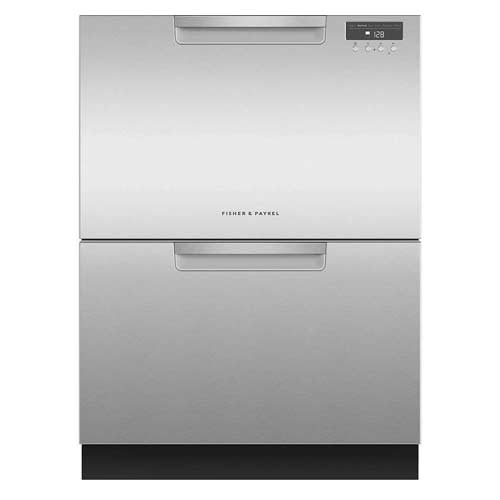 Reduce Disposable Plastics
Does your office use disposable single-use plastic coffee cups, stirrers or even disposable cutlery and plates? Then you can exchange these for reusable coffee and tea mugs, cups, water glasses, dishes, and silverware. You don't need to hand wash anything, instead, you can clean them with a dishwasher. We recommend using a commercial-grade dishwasher, for instance, one with two drawers that can clean two loads of dishes independently. Look for a dishwasher that has a large enough capacity to clean all dirty dishes efficiently. Use a dishwasher magnet with clean/dirty sign to prevent adding dirty dishes to a clean load.
---
Sort and Reduce Waste
A garbage disposal is a machine that grinds up organic and biodegradable food waste directly under the sink in the kitchen or your office cafeteria. Throw away food waste easily, such as apple cores and banana peels. The shredded food scraps are then flushed away down the drain. Another alternative to a garbage disposer is a compost bin wherein you can compost organic food scraps.
---
Reduce Plastic Water Bottles
With a water filtration system, you can purify tap water into drinking water directly under the sink in the canteen kitchen. The main advantage is that it eliminates plastic bottled water because the tap water is now drinkable right out of the faucet. The water purifier eliminates all the contaminants so the water is safe and healthy to drink. We recommend using machine washable glasses or hand out branded reusable water bottles for your employees to refill when they want to.
---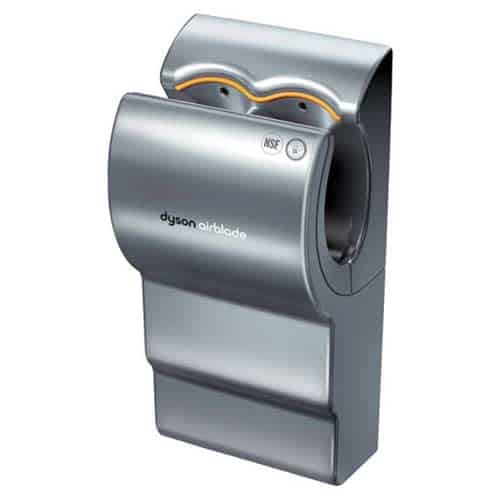 Reduce Paper Towels
An automatic hand dryer is an eco-friendly alternative for single-use paper towels. This machine helps to reduce the amount of paper waste in the restrooms in your office. The average costs of running a hand dryer are only $28 per year, much less than using paper towels. When you still want to make use of paper towels we recommend sustainable paper towels that are made of recycled paper. We recommend the following related products for reducing waste and to save on water in the restroom:
---
"Know what you throw away today. Think about how you and your colleagues can reduce, reuse and recycle tomorrow."
Close the Loops Together: Team Up and Green your Office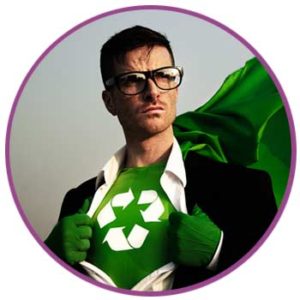 To achieve the best results in reducing, reusing and recycling waste at work, it is recommended to start and organize a Green Team. With this team you can turn your office into a green office. This self-organized team consists of a group of employees that have volunteered to educate, inspire, challenge and empower employees about your sustainability goals.
Here are some tips on starting a Green Team:
Start with a small group with volunteers from multiple disciplines.
Make one member the 'recycling coordinator'.
Hold regular meetings.
Study the current waste streams and set up clear sustainable goals.
Achieving set goals by creating campaign calendars.
Engage employees for gathering more eco-friendly ideas.
Educate your colleagues how to reuse, reduce and recycle waste.
Setup a clear waste collection and storage system.
Monitor the progress, measure results and evaluate procedures.
Make and keep it fun.
Even small changes can have great impact when the whole office is involved.

More tips & ideas for reducing waste in businesses
Buy local – This reduces transport costs and it reduces energy.
Buy in bulk – Order office supplies (food and non-food) in bulk, this saves up on packaging waste and energy.
Buy high-quality – Opt for high-quality office equipment that is durable and will last for years.
Buy eco-friendly – Find office products that are eco-friendly manufactured and use recyclable packaging.
Why is waste reduction important?
It conserves natural resources and energy.
By reducing and preventing waste you also reduce greenhouse gas emissions.
It will make the ecological footprint of your office smaller.
It is attractive to customer to operate more sustainable.
It reduces the costs for waste disposal.
Reducing waste is something you can do together, this boosts the team spirit and environmental awareness.
Did you know that the average office worker uses 10,000 sheets of copy paper and 500 disposable coffee cups each year?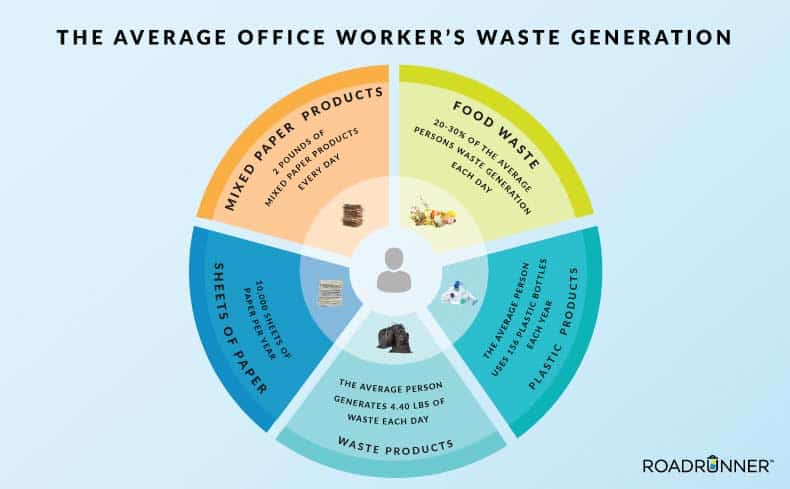 More resources about reducing office waste
---
Team Up:
Recycle

, Reuse &

Reduce

The three arrows of the recycling symbol represent the three main stages of the recycling process: recycling, reusing and reducing. Together the arrows form a closed loop. Step up and implement eco-friendly replacements in your daily life.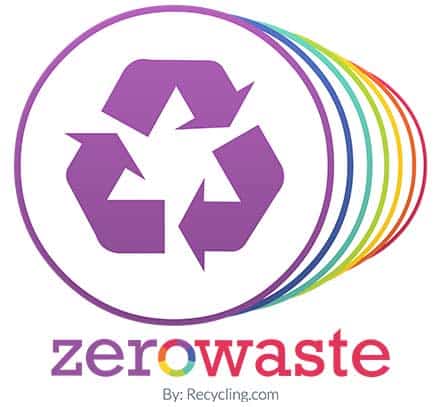 Join the movement! Step Up the waste hierarchy together to a goal of Zero Waste.
By Recycling.com/ 12 August 2020 Shares