UNBEGUN Bags from Amsterdam
From Amsterdam Market Stall Covers to Streetwise Bags
Author: Martijn Hemelaar (founder of UNBEGUN)
Amsterdam is famous for its diversity of markets. You can buy everything here from groceries to gadgets and it's the perfect spot to be people watching. And now the Amsterdam markets also appear to be a good place for recycling.


Having been in the midst of Amsterdam markets, watching the hustle and bustle and hearing the salesmen shout out their prices, the Amsterdam market stall covers proved to be sturdy and socially adept (especially the latter is good quality). Years ago, when a boy building Amsterdam market stalls as a side-job, first encountered the stall covers. He never really forgot about them and, once he'd grown up to be a man, had the illuminated idea to start the label UNBEGUN.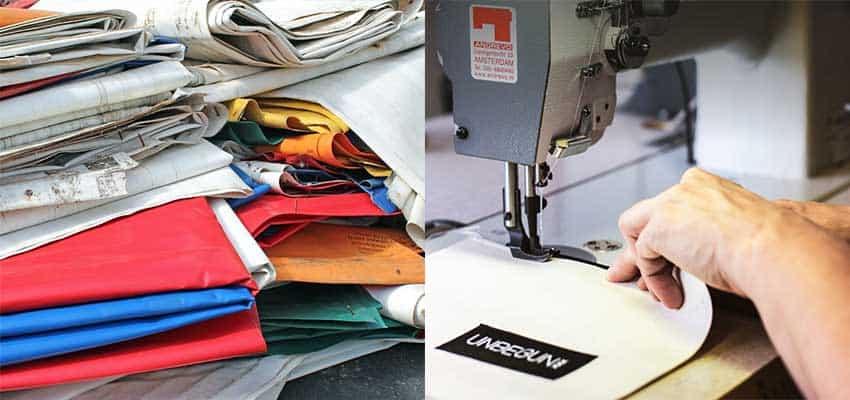 UNBEGUN is an Amsterdam based bag label which transforms Amsterdam market stall covers into unique handmade products. The covers arrive at UNBEGUN after five years of excellent market service. Every piece is treated differently – every cover is, after all, unique. When clean and shiny, they're carefully cut according to size, shape, and story. And because they do this all by hand, each bag retains its quirks.
The covers arrive at UNBEGUN after five years of excellent market service.
Every UNBEGUN product is made close to Amsterdam. Owner Martijn: 'We think it's weird and completely unnecessary to produce things on the other side of the planet. Especially when it comes to our own products. That's why everything we make is produced within 5 kilometers from Amsterdam. By hand. Yes, we're really old skool.'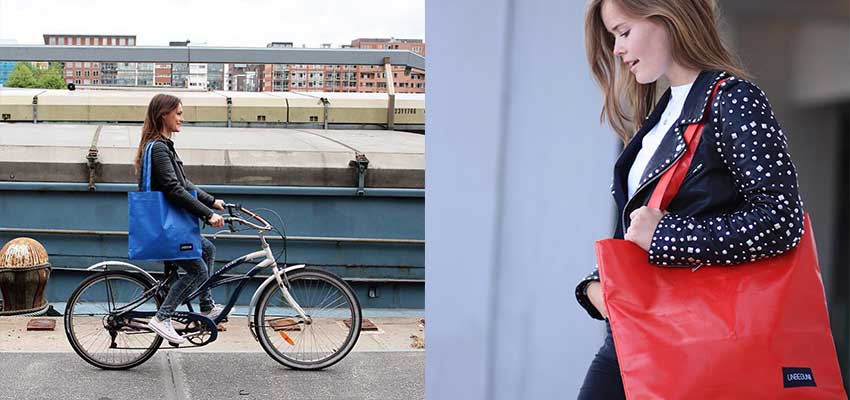 The recycled bags, such as the Ten Kate Shopper, from Amsterdam market stall covers love to travel and spend time on the road. Wherever your journey takes you.
Visit the official YouTube channel of UNBEGUN.
More about UNBEGUN
Curious about the recycled bags? Check the handmade products by UNBEGUN or visit the UNBEGUN Instagram page for more inspiration. We really like the Ten Kate Shopper bag, this is a great eco-friendly and stylish alternative tote bag for disposable plastic grocery bags.
You can also go to this page of reusable grocery bags for more different types of bags.