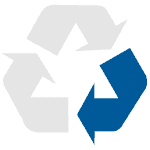 REUSE

| Stop Disposables
Bring Your Own Stylish Grocery Bag
Step Up & Ditch the Disposable Plastic Bag
16 Best Reusable Grocery Bags
Fashionable Grocery Bags, Totes and Shopping Bags
How we selected the reusable bags
We've selected 16 trendy reusable grocery bags that are stylish and sturdy in use. Our list of eco-friendly reusable shopping bags meet the following requirements:
Durable and sturdy
Suitable for heavy groceries
Compact, foldable or colapsable
Affordable and inexpensive
Stylish and sophisticated designs
Top 10 Shopping Bags:
---
---
---
---
---
---
---
---
---
A reusable bag is eco-friendly, stylish and fashionable. Step up and say goodbye to single-use plastic bags.
---
---
---
---
---
---
---
---
---
All reusable grocery bags
Didn't find the right grocery bag in our list? You can find all reusable grocery bags on Amazon.com. Are you looking for the newst fashionable and trendy grocery bags? Then check out the new arrivals.
Why buy a reusable grocery bag?
Reusable grocery bags are an eco-friendly replacement for disposable plastic bags. These single-use plastic bags have a negative impact on our environment. By bringing your own reusable bag, you can save between 400 and 600 plastic bags per year.
Read more about the environmental impact of disposable plastic bags.
---
Reusable Grocery Bag Guide
What to look for when buying the best reusable grocery or shopping bag that fits your needs? A reusable bag needs to be:
Sturdy enough to hold your heavy groceries (carry capacity of 20 – 30 lbs).
Easy to carry with handles that don't hurt your hand.
Compact, so foldable or collapsible is a must.
Needs to look stylish and fashionable.
Easy to clean, we prefer machine washable.
Inexpensive and durable.
We recommend to buy a few reusable grocery bags that are compact and foldable. Put one in the pocket of your coat, place some in your car and put a folded bag in your purse. In this way you never forget your grocery bag when you go out shopping. It is also important to clean your grocery bags every once in a while to be sure that your bags are hygienic to use for packing your groceries. Are you having trouble packing your shopping bag at the grocery store? Then take a look at this infographic with some practical tips.
Reusable shopping bag companies and brands we like
Take a look at some of the manufactures of reusable grocery bags and shopping totes. The links below take you to the official websites:
Interesting articles about reusable shopping bags:
"Reusable shopping bags are proof you can begin to live an environmentally sound life without compromising your style."

Vogue.com
---
By Recycling.com/ 11 July 2018 Shares