P5 Paper Shredders for Secure Shredding (Top 5)
Disclosure: This article contains affiliate links. If you click on a product and make a purchase, we may earn a commission – learn more.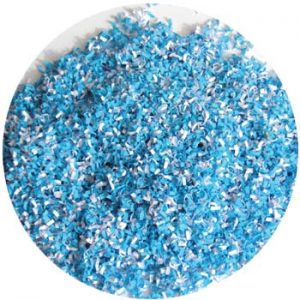 A paper shredder with security level P-5 ensures that your official documents get destroyed into tiny paper shreds. In this post, we share our recommendations for secure shredders with the best value for money.

High security rating
A P-5 shredder is a micro-cut shredding machine that offers a high level of data security. We recommend shredding highly sensitive documents (DIN Protection Class 2 and 3). These shredders shred A4 documents diagonally into at least 2,000 particles with a particle size of 30 mm² / 0.05 in².
Read more about paper shredders in our shredder guide.
---
Top 5 Best Security Level P-5 Shredders
Below you can find our round-up for the best high-security paper shredders. These micro-cut shredders with security level DIN P-5 are perfect for home or office use.
Best for heavy-duty shredding at the office

---
Best high security shredder for 1-3 users
---
Stylish and professional grade micro-cut shredder
---
Compact paper, credit card and CD shredder
---
Small heavy-duty paper shredder
---
For secure paper shredding we recommend a cross-cut or micro-cut shredder with security level P-3 or higher.Recycling.com