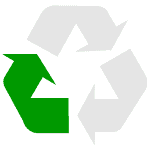 RECYCLE

| Confidential Information Destruction

Securely Discard Hard Drives with Confidential Data
Used hard drives contain lots of confidential data and possibly puts sensitive information at risk. This data can be found on all kinds of electronic devices, such as desktop computers, laptops, servers, tablets, printing devices, and smartphones.
Securely destroy data and keep your digital information safe from identity theft.
How can you securely discard old, defective or damaged hard disk drives without the chance of data theft? It is risky to just throw them away or offer them for recycling. Therefore it is advised to first erase or destroy the sensitive data before you discard the storage media. What is the best method to ensure your data is protected and how do you remove data on hard disk drives (HDD) and solid-state drives (SSD) without the risk of anyone getting a hold of your data?
Hard drives (HDD) vs Solid-state drives (SSD)
What is a hard disk drive or HDD?
A hard disk drive is an internal or external data storage device that saves and stores digital information on round platters which are coated with magnetic material. These platters contain all the data, such as photos, Word files, and Excel spreadsheets. Hard drives are well-known storage devices that are commonly used in computers, laptops, and servers. But also copier machines contain hard drives to store photocopies.
What is a solid-state drive or SSD?
The recent version of a hard drive is the solid state drive, better known as 'SSD'. The difference between a hard disk and an SSD is that SSDs don't contain moving parts like a traditional hard drive and data isn't stored on magnetic platters but rather on chips. A solid-state drive is a much smaller storage media device in comparison with a traditional hard drive. The tiny flash-based memory chips are able to store a lot of data.
Portable storage devices
Besides HDDs en SSDs there are more storage devices. Examples are USB-drives, (micro) SD-cards, CDs, DVDs, SIM-cards and backup tapes. These flash-based and optical media are relatively small, but don't let the small form factor deceive since they can store high volumes of sensitive and confidential data. So when you want to recycle these storage media it is advised to destroy the data first. Some paper shredders offer the feature to shred CDs and DVDs so you can shred these media at home or at the office.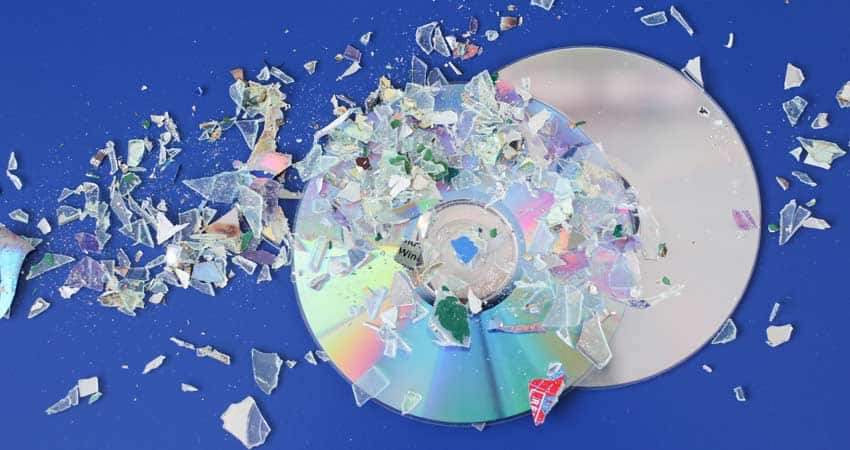 Shred before you Recycle
When you want to discard or sell old hardware, such as an old desktop computer or defective laptop, it is important to destroy the data which is on the storage device. You can erase the data with special wiping software or you can remove the hard drive from the electronic device and shred it physically with a mobile hard drive destruction machine. You can shred, shear or crush hard disks and solid state drives yourself with specialized shredding machines or you can hire a data destruction services company which can do the shredding for you. You can read more information about these options below.
Deleting data isn't enough to completely erase your sensitive data.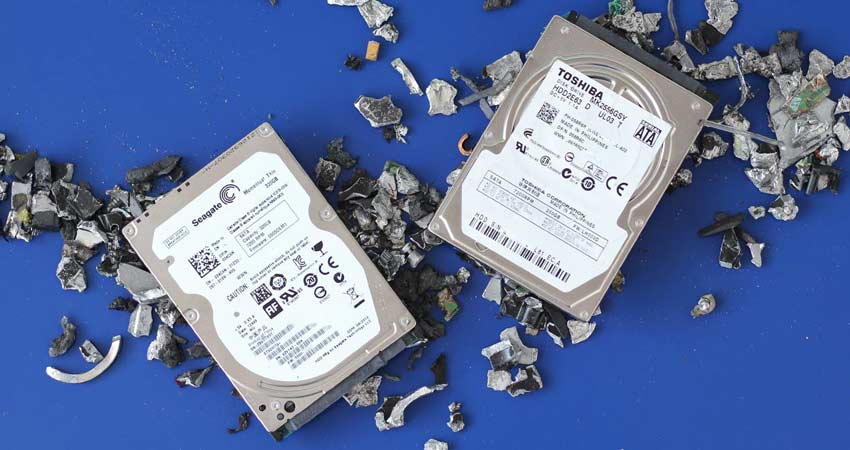 Hard Drive Destruction
Physical hard drive and SSD destruction
A secure, fast and cost-efficient data destruction method is physically destroying a hard drive (HDD) or solid state drive (SSD). This can be done with various industrial equipment or services:
---
1) Hard Drive Shredder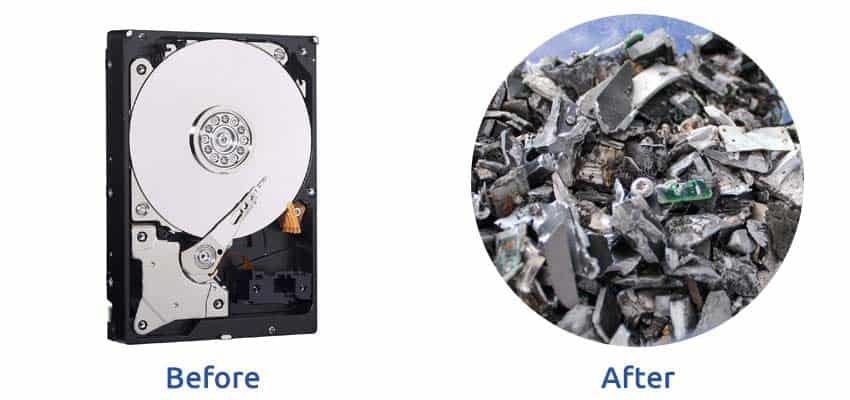 Shred hard disk drives into small particles. It will be almost impossible to retrieve or recover data from the shredded pieces which are highly damaged. Hard disk shredders can shred up to 3,500 drives an hour which make these shredding machines very time and cost-efficient.
---
---
Video: Hard drive shredder
---
2) Hard Drive Crusher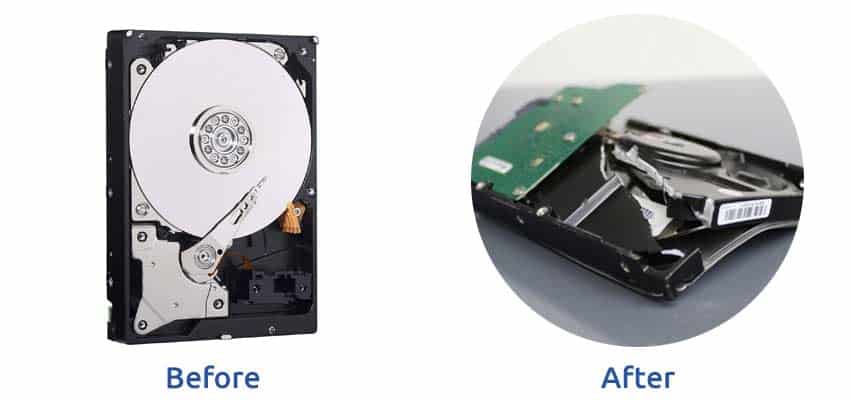 With a hard drive crusher or puncher, you pierce a hole into the heart of the hard drive, and thus the internal platter which contains all the data. The hydraulic punchers deliver high pressure to pierce all kinds of hard drives. The crusher destroys the platters to make it impossible to obtain data from it.
---
---
Video: Hard drive crusher
---
3) SSD Shredder
Standard hard drive shredders produce a relatively large shred size, which is good enough for destroying rotational hard disk drives. But the shred size is too large for solid-state drives because the flash memory chips are small. It might be possible that a memory chip slips through the cutting blades undamaged. Therefore it is important to shred SSDs with an SSD shredder. These shredders are specifically designed to produce tiny shred particles so each and every chip gets shredded during the shredding process.
---
---
Video: SSD & HDD shredder
---
4) SSD Crusher
An SSD crusher is a destruction device that crushes SSDs with a hydraulic press mechanism. A metal plate crushes the internals of an SSD or other flash storage device. All data storage chips are fractured after the crushing process.
---
---
Video: SSD & HDD crusher
---
5) SSD Disintegrator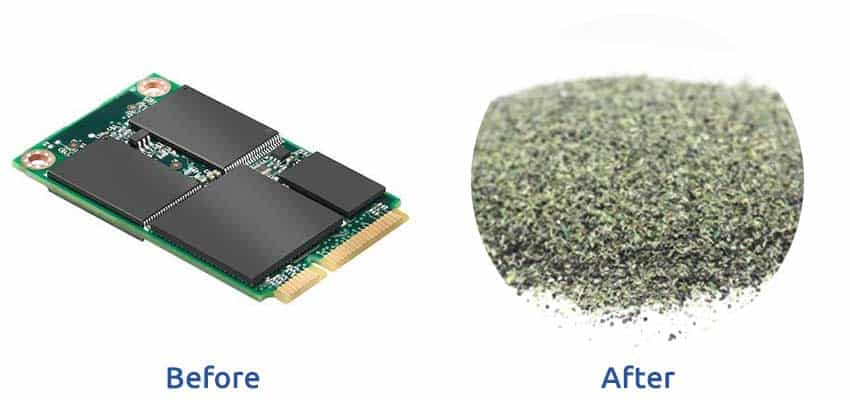 An SSD disintegrator is a high-security solid-state media destruction device that shreds the drives into particles with sand-like texture. It is impossible to recover data from the shredded material because the particles are extremely small. When high data security is a priority it is recommended to use a disintegrator. Please be aware that these shredding machines can't shred standard rotational hard disk drives.
---
---
Video: SSD disintegrator
---
6) Hard Drive Destruction Services
When you don't want to invest in wipe software or a data destruction machine you can opt for hard drive destruction and disposal service. In this case, a data destruction company collects your old storage media and takes care of the hard drive destruction process for you. Whether you want to destroy a couple of hard drives or a storage room full of old storage media. Most service providers will shred your hard disk drives with an industrial shredder machine or grinder. The shredding can be done on-site at the destruction facility or off-site with a shredding truck.
Choose a shredding company which is NAID AAA certified to be sure of safe en secure destruction of your media.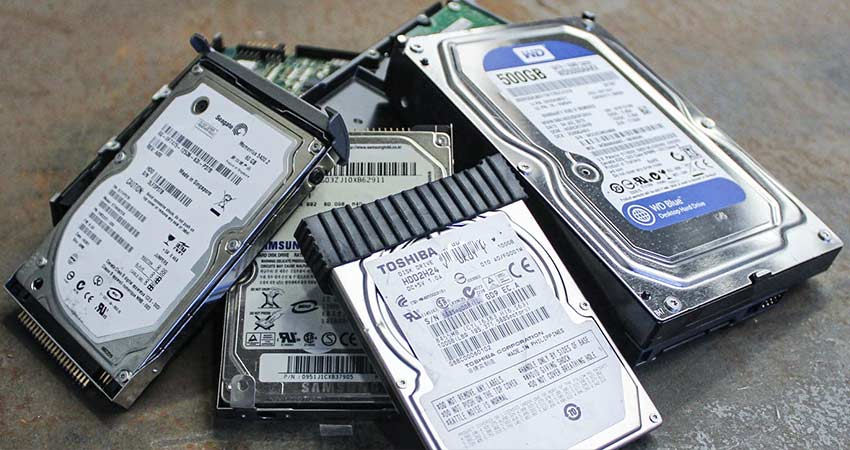 NAID AAA certified shredding company
NAID is the standards-setting body for the information destruction industry. Destruction providers which are NAID AAA certified are checked by the NAID auditors regularly for mobile and/or plant-based shredding operations. The program checks and rates, for instance, the quality and safety of the process of collection and destruction of storage media, the screening and hiring of employees and other security factors.
It is recommended to hire a NAID AAA certified data destruction company to securely destroy all your storage media permanently.
NAID requirements:
Locked and secured vehicles
Locked and secured storage containers
Secured plant or facility
Destruction is performed by professionals
Certificate of Destruction after data shredding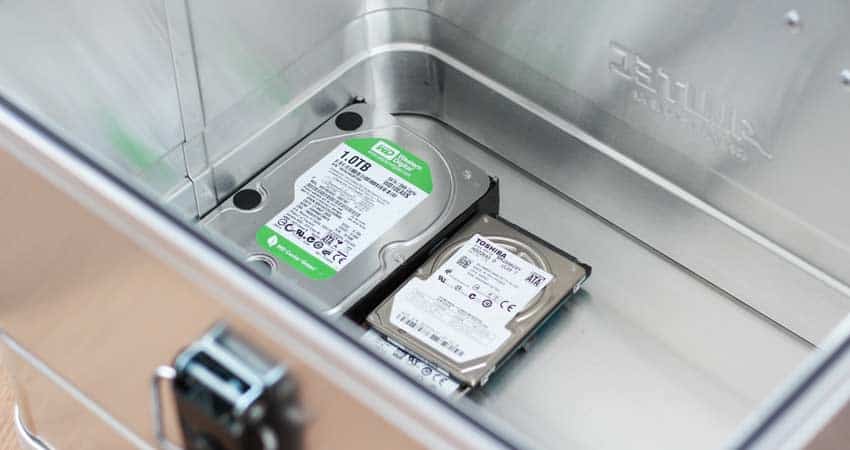 How does it work?
Choose for on-site or off-site data shredding.
Schedule an appointment with the shredding company.
A service representative of the company collects the material.
The material is securely transported in secured storage containers.
All the storage media devices are destroyed according to NAID standards.
Receive a Certificate of Destruction after each service.
Register of collected storage media
Some data destruction companies offer the possibility to register all hard drives, solid state drives and other storage media devices that needs to be destroyed. Each media device gets labeled and the serial number is recorded before the device leaves your company. The full service record is provided to you by the service representative so you know exactly which storage media devices are collected for shredding.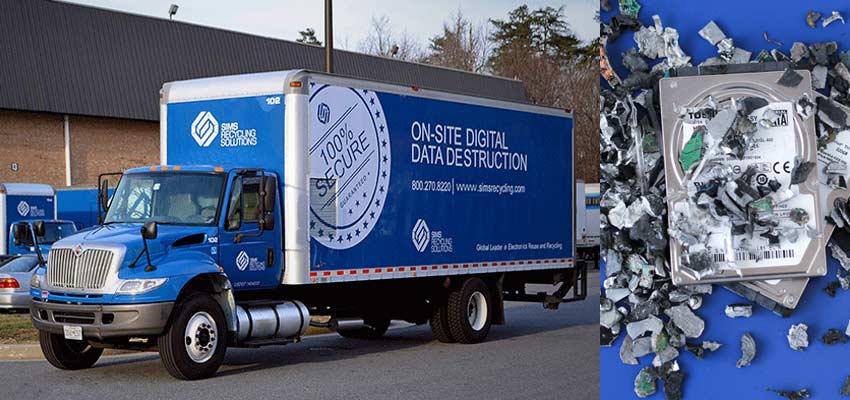 On-site or off-site hard drive shredding
It depends on the data destruction company if they offer on-site or off-site shredding.
On-site hard drive shredding is a mobile shredding service. The storage media gets destroyed in a fully equipped and secured shredding vehicle in front of your office building or facility.
Off-site hard drive shredding is a shredding service where all the hard drives and other storage media is collected in secured storage containers. These containers are transported with a secured vehicle to a shredding facility where the storage media is shredded.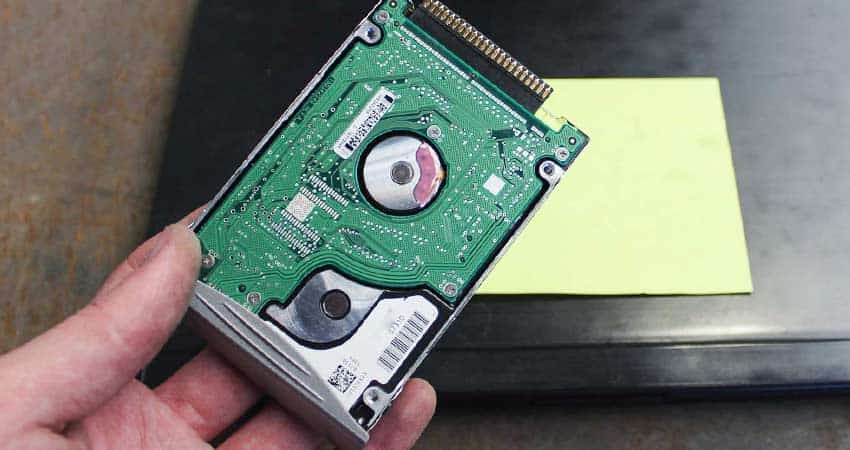 Video: On-site data destruction services
Hard Drive and SSD Destruction Services
When you have various end-of-life IT assets that needs to be collected and destroyed you can hire a certified destruction services company which can do the data destruction for you. You can destroy small or large volumes of magnetic drives, solid state drives and optical media. It is also a reliable alternative when you don't want to invest in a hard drive or SSD shredder machine. Find data destruction services near you.

---

Recycling options for end-of life computer equipment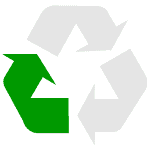 When you want to dispose defective, old or end-of-life computer electronics with data stored on it, it is your own responsibility to protect and remove the data before you recycle the device. It is recommended to destroy or erase confidential data before discarding the hardware.
Computer recycling programs from vendors
Consumers and small business
Manufacturers of computer electronics offer their customers recycling options for their end-of-life equipment to lower their environmental footprint. Such as drop-off points for used electronics and trade-in programs. Find official product return and recycling pages from the worlds largest computer vendors:

Computer Recycling
Large businesses
SIMS Recycling Solutions offers a global solution for electronics recycling for large businesses and electronics manufacturers.
---
What is data recovery?
The opposite of data destruction is data recovery. With data recovery, you can recover data from corrupted or crashed hard drives.
Data destruction destroys data while data recovery recovers data.
The fact is, a hard disk failure always occurs suddenly and when it happens it is important not to restart or reboot your pc or laptop, this makes it even more difficult to recover your data. The safest option to recover data from a crashed hard drive or SSD is to hand your defective drive over to a professional data recovery company. These specialists have the right knowledge and equipment to recover and retrieve your lost data. After data recovery, it is recommended to destroy the defective hard drive or SSD.
Data recovery company
Consumers and businesses

Kroll Ontrack offers data recovery services for consumers and businesses. Besides data recovery, the company also offers data erasure services of all IT assets. Such as servers, computers, laptops, smartphones, and tablets.
---
Step Up:
Recycle

, Reuse &

Reduce

The three arrows of the recycling symbol represent the three main stages of the recycling process: recycling, reusing and reducing. Together the arrows form a closed loop. Step up and implement eco-friendly replacements in your daily life.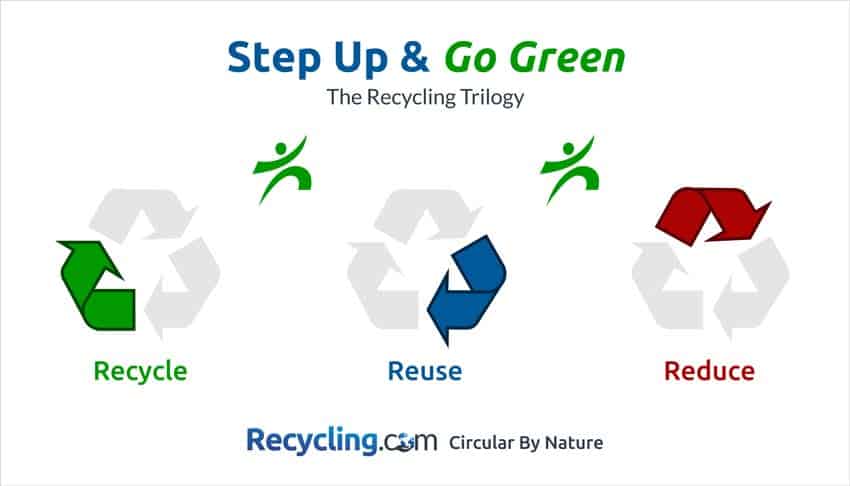 Join the movement! Step Up the waste hierarchy together to a goal of Zero Waste.
---
Zo werkt het:

1. Inzamelen
Ophalen van oude datadragers en hardware. U kunt uw materiaal ook brengen.

2. Vernietigen
CA+ gecertificeerde datavernietiging binnen 24 uur. Al het restmateriaal wordt gerecycled.

3. Certificaat
Ontvang uw garantiecertificaat als bewijs van vernietiging en recycling.
Wat wilt u laten vernietigen?
Harde schijven & datadragers
Harde schijven, HDD en SSD's
USB-sticks en flash drives
CD's en DVD's
Backup tapes en cassettes
Diskettes en geheugenkaarten
En andere opslagmedia
Computers & ICT-apparatuur
PC's, thin clients en Mac's
Laptops, netbooks en tablets
Servers en RAID
Smartphones en telefoons
Printers, scanners en faxen
En andere hardware