Download The Recycling Trilogy
The original recycling symbol consists of three chasing arrows. These separate arrows symbolize the three critical stages, like a trilogy, of the circular economy. Namely reduce, reuse and recycle.
---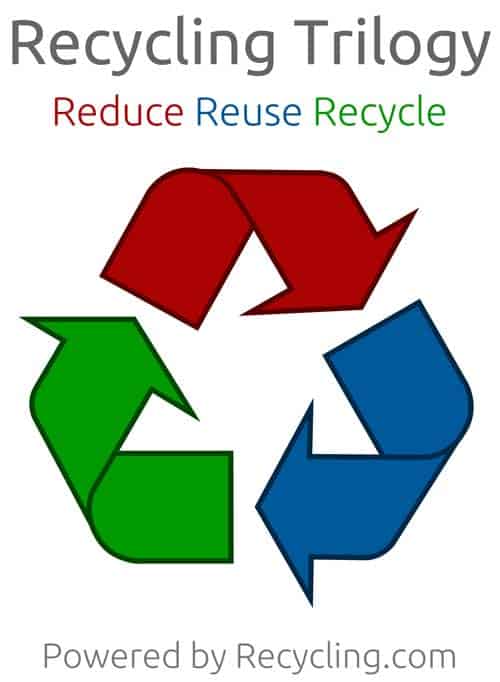 ---
Download Reduce, Reuse and Recycle
Download a high resolution copy of the reduce symbol, reuse symbol or recycle symbol:
Click an image below
Right click on the image and choose 'save image as…'
---
Coloured Recycling Trilogy
---
Black and White Recycling Trilogy
---
Green Recycling Trilogy
---
The Recycling Trilogy
---
Recycling Trilogy GIF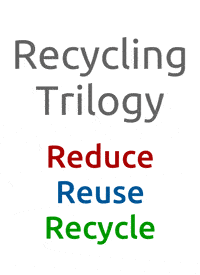 ---
What is a trilogy
A trilogy is a set of three works of art that are connected. A trilogy can be seen as a single work or as three individual elements. Read more about the meaning of a trilogy.