Close the paper loop
Most of the materials used in the office are made from paper. And paper is the number one natural resource that is relatively easy to recycle and reuse. You can close the paper loop yourself so that it can be recycled and reused.
This is how you can contribute:
Buy recycled office paper.
Separate your paper and keep it confidential with a paper shredder.
Ask your suppliers for paper substitutes for plastic packaging.
Ask your waste management company for a separate container for your papers.
'Paper Soup' does not exist in the ocean because paper is biodegradable.
---
Eco friendly office picks
Below you'll find a list with our picks of products to kickstart your Zero Waste office.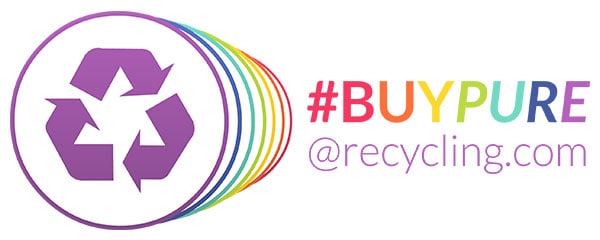 100% recycled copy & printing paper
Most printer paper is made of new paper, so a virgin resource has been used to manufacture this multipurpose printing paper. Recycled printer paper, on the other hand,  is made of used documents. So this is a true eco friendly product, because it reuses an old resource.
Our required specifications for office paper:
100% recycled paper
Eco friendly paper packaging
For everyday use in copiers and printers
We recommend these packs of 100% recycled office paper:
---
---
---
Reliable paper shredders
Paper documents are everywhere in offices. And to prevent loss of confidential information it is important to keep old documents separated and confidential. It is recommended to follow a shred all policy in your company. This policy means that every single document will be shredded before it goes in to the recycling process.
Our required specifications for paper shredders:
Security level: Cross-Cut or higher
For personal or small office use
Shredder capacity of minimal 10 sheets or higher
We recommend these easy to use paper shredders:
---
---
---
Pro tips for optimal paper shredding results
Always make use of official shredder oil. We recommend to oil your shredder everytime the bin is full. To oil a shredder make a cross on a sheet of paper with the oil and place another sheet on top. Then shred this 'oil sandwich'.
Do not use a strip-cut shredder for your confidential papers. The paper strips are still readable and documents are easy to reconstruct. When shredding confidential documents we recommend to invest in a cross-cut shredder or micro-cut paper shredder.
---
100% recycled hygiene paper
Did you know that shredded (confidential) documents are an important ingredient to produce hygiene paper? This means that you can really close the paper loop at your office. By shredding your documents you contribute to the production of environmentally friendly tissue paper, such as toilet paper and paper towels.
Our required specifications for recycled hygiene tissue:
Tissue made of recycled paper
Meets EPA standards
Eco friendly paper packaging
We recommend these paper hygiene products:
---
---
---