Plastic is made to last forever
Most people start the day at work with a fresh cup of coffee or tea. Most coffee machines in the canteen will pop out a disposable plastic cup to pour in your drink. Within a few minutes you've enjoyed your hot beverage. And you throw away your disposable cup. But that's really a waste of resources, isn't it?
A plastic disposable cup is made to last forever because plastic is a synthetic material which isn't bio degradable. When using a plastic cup you only use it for about five minutes before throwing it in the trash. But the plastic will remain on earth pretty much forever. Especially when a cup ends up in the ocean or on a landfill.
Video: Plastic Pollution Coalition: Open your eyes
A styrofoam plastic cup will last 50 years (source: des.nh.gov) in the environment untill it is decomposed by nature. But plastic will never disappear completely from planet earth. In the ocean, for instance, plastics will be decomposed by the sea water in to minuscule particles. This process can last for more than 400 years. These tiny fractions of plastics pollutes the oceans and poisons sea life. And this has an indirect impact on our health. We have to realize that we're in fact poisoning ourselves and our children and our grandchildren.
How about paper cups? These cups are a bit more environmentally friendly. But the cups do still have a coating to prevent leaking. In the traditional paper recycling process these paper cups will not dissolve during normal pulping time because of this coating.
The best solution to prevent pollution of our environment is to stop using disposables in your canteen. Start using reusable cups, it is as simple as that. Such as ceramic coffee cups, tea glasses or mugs with your company logo.
This simple change will have impact on the environment directly. So start today with a Zero Waste policy. This change will reduce the volume of waste in your canteen. We have to reduce, reuse and then recycle.
---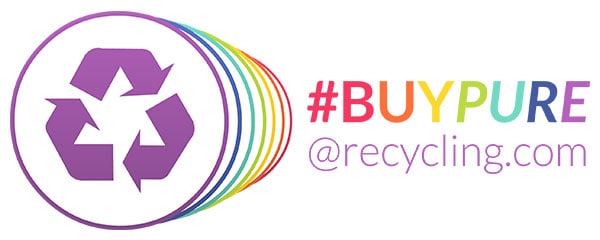 You can make the difference
Make a statement tomorrow and bring your own cup with you and inspire others to do so as well. The alternatives for disposable cups below are looking stylish and they're reusable again and again.
By: Klean Kanteen
Kleen Kanteen 16 oz Stainless Steel Pint 4 Pack
---
Visit our Zero Waste Store
Let us inspire you with our Zero Waste essentials to kickstart your Zero Waste lifestyle.
Go to Zero Waste Store