We are tied to the ocean
"I really don't know why it is that all of us are so committed to the sea, except I think it's because in addition to the fact that the sea changes, and the light changes, and ships change, it's because we all came from the sea.
And it is an interesting biological fact that all of us have, in our veins the exact same percentage of salt in our blood that exists in the ocean, and, therefore, we have salt in our blood, in our sweat, in our tears. We are tied to the ocean. And when we go back to the sea – whether it is to sail or to watch it – we are going back from whence we came." — 'Remarks in Newport at the Australian Ambassador's Dinner for the America's Cup Crews (383),' September 14, 1962, Public Papers of the Presidents: John F. Kennedy, 1962 (source: Jfklibrary.org).
The ocean touches you every day
As says Dr Sylvia Earle, marine biologist: "The ocean touches you every day. With every drop of water you drink, every breath you take, you are connected to the ocean." And "No water, no life. No blue, no green."
In only just more than half a century after the speech Kennedy held we managed to create The Great Pacific garbage patch in the ocean that seperates the United States from Australia. "Water and air, the two essential fluids on which all life depends, have become global garbage cans." According to Jacques Yves Cousteau.
Our question is: Did we really regard the ocean as a friend since 1962?
Video: A Plastic Ocean Official Trailer
Leonardo DiCaprio
"Change is possible. It starts with us." Proud that my production company, Appian Way Productions, was behind #APlasticOcean, a documentary that brings to light the shocking impact plastic is having on our oceans. Watch it now on Netflix. Learn more: http://plasticoceans.org/ cc: Plastic Oceans
Watch the full movie on Netflix
Plastics can not be digested or dissolved by water
It turns out that several chemical properties of water make it indispensable for living creatures. Not only can water dissolve nearly anything, but it is also one of only a few materials that can exist as solid, liquid and gas within a relatively narrow range of temperatures (source: Livescience.com). Nearly anything, because plastics can not be digested or dissolved.
Video: Plastic Pollution Coalition: Open your eyes
Plastic does not belong in the ocean
International cooperation is needed. You can join forces with organisations as the Plastic Pollution Coalition or the Plastic Soup Foundation.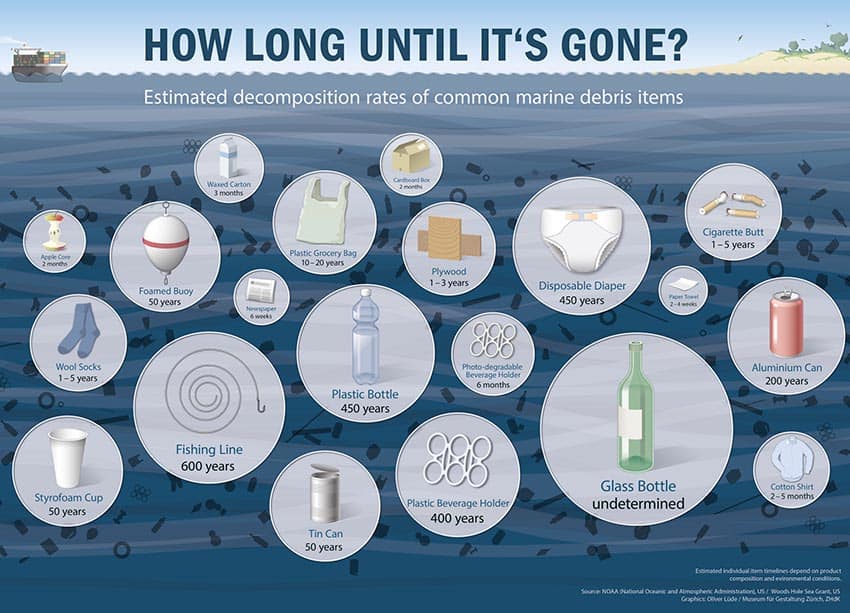 As an average person drinks 60.000 liters in a lifetime (source: Illustrativemathematics.org) we are recycling water ourselves.
While polluting our oceans we are poisoning our children and grandchildren. Water is natures most vital resource. Let's work together to prevent further pollution of our oceans.